Lessons from the Dark Side: The Elements of Organizational Ethics (Intermediate/Advanced: MH/SUD: Ethics, Professionalism)
Organizations that do not have an outlook for positive ethical practices as part of their cultures usually lead to their own demise by their questionable practices. The converse is generally true; organizations that have integrity and encourage ethical practices as part of their culture are viewed with respect by their employees, community, and corresponding industries. If you are in a position of institutional influence or have an interest in the principles of organizational ethics, join us for a workshop that provides an overview of the fundamental concepts associated with organizational ethics in behavioral healthcare. Come find out what it is that comprises the basic elements of any ethical organization as well as the kinds of leadership principles that create and support a culture that rejects questionable practices.
Training Objectives
Articulate the difference between individual or personal ethics and institutional ethics
Describe the relationship of organizational competence to fraudulent business practices
Cite the top reasons why unethical practices go unreported
Verbalize the typical corporate responses to an ethical crisis
Ask a series of targeted questions in the determination of whether and action is ethical or unethical.
Speakers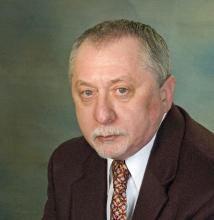 Thomas M. Baier, MHS, LPC, CADC, CCS
With more than 30 years of providing direct service as a clinician, clinical supervisor and program executive director, Tom Baier currently provides consultation in the areas of substance abuse treatment, medication assisted treatment and psychiatric rehabilitation as well as providing training and education to direct service personnel. He serves as adjunct faculty for the Drexel University College of Nursing & Health Professions in the behavioral health tract. Mr. Baier is a three-term past president of the board of directors for the Pennsylvania Certification Board (PCB) where he also serves on the education committee and sits on the ethics and finance committees. Tom is the 1991 recipient of the Lorraine Hinkle Memorial Award for outstanding contributions to the field of drug and alcohol treatment awarded by Villanova University and holds a Master's degree in Human Services (MHS), is a Licensed Professional Counselor (LPC), and holds PA State Certificates as an Alcohol and Drug Counselor (CADC), and a Certified Clinical Supervisor (CCS).
In addition to having served as a substance abuse counselor, clinical supervisor and human services program administrator, Mr. Baier remains actively involved in several workforce development initiatives designed to promote careers in treating substance abusers. As a program surveyor for the Commission on Accreditation of Rehabilitation Facilities (CARF), Tom is involved in the promotion of substance abuse treatment best practice standards on the national level. His current focus is the implementation of evidence based practices in medication assisted treatment for opiate abuse and the implementation of meaningful clinical supervision.