Integrated Clinical Supervision (Intermediate/Advanced: SUD/MH, Supervision. Ethics, Professionalism/Research to Practice)
As our industry grows and there is a calling for integrity in the blending of best clinical practice and a business acumen, this workshop was designed for treatment providers, supervisors and managers to process the role of clinical supervision as a means to ensure integrity and best practice in an ever-evolving field.  The workshop reviews the definition of clinical supervision specific to the behavioral health and addiction field and identifies the methods and content of true clinical supervision.  We will discuss a system for clinical supervision for inpatient behavioral health and addiction treatment that supports clinical development, while also driving quality and outcomes.  We will discuss the role of mindful leadership in clinical supervision and how taking care of the clinical integrity of our programs makes great business sense.
Training Objectives:
Provide a definition of clinical supervision
Identify the methods and content of clinical supervision
Discuss a system for clinical supervision that supports clinical development AND drives quality and outcomes
Discuss the role of mindfulness in leadership and clinical supervision
Speakers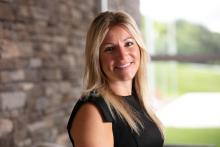 Kate Appleman, MA, LPC, CSAT, CMAT, CCS, CAADC
Kate Appleman, MA, LPC, CAADC, CSAT, CCS, RAE
Senior Director, Clinical Practice and Professional Development, Caron Treatment Centers
Consultant, PESI, Inc.
Founder, Nexus Consultation Services
Areas of Expertise:
Program Design and Development; Treatment specific to Professionals, Health Care Professionals, Opioid Treatment Programs, and Process Addictions; Clinical Supervision and Professional Development
Kate Appleman is the Senior Director, Clinical Practice and Professional Development at Caron Treatment Centers, with a major focus on improving programs that support Caron's clinical teams.  Prior to taking on this role in 2022, she was senior clinical director of men's services, overseeing treatment programs and services and building a strong foundation for staff growth and professional development.
Since 2013, Kate has been active in program development, supporting the development of evidence-based clinical programming for opioid addiction, process addictions, executives, healthcare professionals, attorneys, and the LGBTQIA+ community.  Her areas of expertise include motivational interviewing, working with family systems impacted by addiction, relapse treatment and prevention, and men's addiction treatment and recovery.
Kate received a Bachelor of Social Work degree from Alvernia University, Reading, Pennsylvania, in 2006, a Master of Arts in Counseling Psychology degree from Rosemont College, Rosemont, Pennsylvania, in 2010, and is a Master of Business Administration candidate from Penn West University, pending May 2023 graduation.