Bad Things Aren't Supposed to Happen to Therapists (but they do): (Intermediate: Clinical, Self-Care, Resilience)
As therapists, we have the unique honor of being allowed into our patients' lives.  We get to join with them as they grow and heal.  We have a special ability to hold space with them while they share and explore intimate details of their lives--some beautiful, some tragic.  Because of our role, the world often doesn't see the difficulties therapists experience in their professional and personal lives.  Vicarious trauma, isolation, paperwork…just to name a few.   Because of our caring nature, difficulties in our professional lives also lead to increased shame.  Therapists need to be proactive and prepare for the unfortunate and inevitable patient scenarios: overdosing, going to prison, completing suicide.  Therapists also need to prepare for the unfortunate and inevitable scenarios in our own lives:  illnesses, family and relationship issues, deaths of loved ones.  Skills to help us prepare for the bad while remaining optimistic can lead to more positive impact on our clinical work and our personal satisfaction.  Join us as we explore what happens when bad things happen to therapists, the impact it has on our work, and how we can do better.
Training Objectives:
Participants will learn six tasks to process tragedy
Participants will develop at least three resiliency skills to deal with vicarious trauma
Participants will identify at least two ways clinical work can be negatively impacted by common tragedies and/or losses
Participants will identify at least two ways clinical work can be positively impacted by common tragedies and/or losses
---
Speakers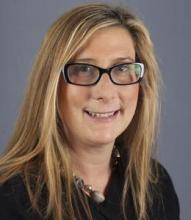 Lori Simons, PhD, CAADC, CCDPD
Lori Simons, Ph.D. is a Distinguished University Professor and a Professor of Psychology in the Social Science Department at Widener University. She is an Educational Psychologist and serves as both the Coordinator of the Psychology Department's Practicum/Internship Program and the Co-Director of the University's Academic Service-Learning Faculty Development Program. Dr. Simons serves as President of the State of Pennsylvania's Certification Board and is a Licensed Professional Counselor, a Certified Advanced Alcohol and Drug Counselor and a Certified Co-Occurring Disorders Professional Diplomate. Dr. Simons has worked as a professor in higher education for over two-decades. She teaches courses in Careers in Psychology, Multicultural Psychology, Educational Psychology, and Practicum/Internship courses. Her research focuses on assessment and evaluation, pedagogical impacts, and student learning. She has authored over 50 peer review articles and book chapters on the impacts from service-learning, diversity learning, and experiential learning on student development of cultural competence and civic engagement. Her work has been disseminated at several International and National Conferences. Dr. Simons is the recipient and nominee of several teaching, research, and civic engagement awards.