Professionalism in the Workplace (Basic/Intermediate: Clinical/Peer- Professionalism, SUD/MH)
Professionalism is more than just showing up and doing your job. It involves the behaviors and attitudes a professional demonstrates that define their capacity to be competent, ethical, and courteous in all interactions in the workplace. This training focuses on both peer and clinical roles and will explore a variety of topics such as work ethic, effective communication, maintaining boundaries, managing emotions, and resolving conflicts in the workplace.  Concrete examples will be given to highlight ways to improve your own professionalism.
Training Objectives
To define professionalism and explore how it relates to behavior and communication.
To examine how Professionalism relates to maintaining boundaries, managing emotions, and dealing with conflicts in the workplace.
To provide helpful tips to helping professionals on how to help further promote professionalism in the workplace.
Speakers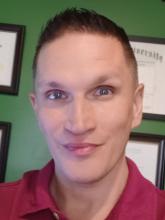 Brad Schweitzer, MS, CADC, CIP, CRS, CRSS
Brad Schweitzer has been working within the behavioral health field for over 15 years. His work experience includes: Associate Director of Operations, Peer Support Supervisor, Recovery Support Services Supervisor, Therapist, Case Manager, Mental Health Recovery Coach, and Addictions Navigator. He is the Owner of Behavioral Health Education Services LLC, for which he develops and facilitates trainings focused on professionals seeking Pennsylvania Certification Board (PCB) approved education for initial and recertification purposes. He is one of the Lead Subject Matter Experts (SME) for the PCB Approved Recovery Specialist Curriculum released in January 2021  and one of the PCB Master Trainers responsible for training all current and future CRS trainers. Brad Schweitzer holds an A.A. in Psychology, B.A. in Behavioral Health – Addictions, and a M.S. in Human and Social Services. His professional credentials include: Certified Alcohol and Drug Counselor (CADC), Certified Intervention Professional (CIP), Certified Recovery Specialist (CRS), and Certified Recovery Specialist Supervisor (CRSS). He also has been a presenter at the 2018 and 2019 PCB Annual Conferences. His focus on the development of quality professional education offerings helps to fulfill one of his passions; to thoroughly train individuals and professionals seeking to learn and/or enhance their skills. He takes great pride in preparing professionals to collaboratively work with individuals to overcome personal barriers and access resources needed to promote and strengthen their ongoing behavioral health and mental health wellness.