You're Thinking About Doing What?? Ethics, Peer Support, and Making Ethical Decisions (Basic/Intermediate: Ethics- Peer Focused)
Peer support professionals fill a unique role in the treatment system. Our boundaries for things like self-disclosure are very different than those of other providers. Additionally, we are teaching the individuals we support how to navigate the system of services and supports outside of the formal service system; and we are also utilizing many of these services and supports for our own recovery. Peer support involves a considerable amount of gray area when it comes to making ethical decisions. During this workshop we will take a deep dive into ethics and making ethical decisions using scenarios that peer support professionals may encounter. We will break down the decision-making process and examine the tools that can be used to ensure the decisions we make follow our code of ethical conduct.
Training Objectives:
Create an understanding of what peer professionals need to uphold to follow the peer ethical code
Explore tools that can be utilized to strengthen ethical decision making
Practice using the tools for ethical decision making and discuss strategies for ensuring our decisions are in line with the ethical code of conduct
Speakers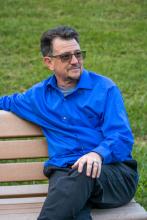 Donald Altemus, MS, CPS, CRS, CRSS, CAADC
Don Altemus has 15 years of experience in training, coaching, counseling, motivational interviewing, and advocacy in support of people in recovery. He presents internationally to advance concepts in peer support, community inclusion, and self-direction.
Don earned a BS in Behavioral & Addictions Counseling from Drexel University, and an MS in Psychology from the University of Phoenix. He is a Certified Peer Specialist, Certified Recovery Specialist, Certified Advanced Alcohol and Drug Counselor, Certified Recovery Specialist Supervisor, Certified Crisis Disaster Outreach & Referral Professional, and Member Provider for the World Professional Association for Transgender Health.
Don currently provides individual and group therapy with Tranquil Solutions Counseling Center. He is an Adjunct Professor for Villanova University, and provides Continuing Education, Consulting, Supervision and Recovery Coaching services with Recovery Education and Consulting, LLC. Don is a PCB board member who serves on the Ethics Committee.