Meeting Individuals Where They Are and the Ethics Behind It (Basic: SUD/MH: Ethics, Best Practice)_ AT CAPACITY
In order to truly meet our clients, residents, participants and/or patients where they are in their recovery process, we as behavioral health professionals, must adhere to four primary practices. First, it is imperative to connect with our clients on a human level, that means working with them as a whole person and not as a diagnosis. Second, we can utilize a stages of change approach within any role and incorporate specific interventions for that stage of change. Third, starting at our first session, explore ways to support our clients in connecting to their communities for purpose and meaning. Finally, when we believe we are truly meeting the client where they are and our interventions are fostering change ever so slowly, we must learn to resist pushing the goals and outcomes of others. These four practices are within the control of each counselor, community health worker, and peer/recovery specialist. When we use the interventions and practices within our control to fully support the individual we work with, we are engaging in ethical practices.
Training Objectives:
Recognize the importance of working with a client as a whole person
Explore the importance of community integration starting at the first session
Effectively utilizing stages of change in our practice.
Building our confidence to avoid the pressure of pushing the agenda of others in the recovery process.
Speakers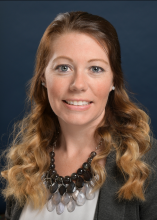 Patricia Nye LCSW, MBA, CPS, CAADC, CPRP
Trish Nye works full-time for St. Luke's Penn Foundation as the Peer Support Practice Administrator. Trish is also an adjunct for Widener University's MSW program and has a private practice. Trish graduated from Drexel University with a bachelor's degree in Behavioral Health Counseling, her MSW is from Widener University and she received an MBA through Texas A&M as a distance learner. Trish holds an LCSW, CAADC, CPRP, is a Certified Peer and Certified Recovery Specialist. Trish is also the Vice President of the Board of Directors for the Pennsylvania Peer Support Coalition, and she is the 2nd Vice President of the Board of Directors for the Council of Southeast Pennsylvania. Most importantly, Trish is a married with three kids ages 2 – 7 who keep her running.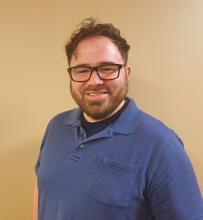 Matt Deery works fulltime as the Clinical Coordinator for St Luke's Penn Foundation's Peer Support Team. Matt received his bachelor's degree with majors in Business and Religion from Lebanon College. Matt has worked in the behavioral health field since 2016 while working on an Assertive Community Treatment team. He began working as a Certified Peer Specialist in May 2017. Matt was promoted in March 2022 to Clinical Coordinator. He currently is an active member of the Montgomery County Peer Advisory Committee and the Bucks County Transitional Age Young Adult Work Group. Matt's professional goal is to ensure mental health parity and that individuals are able to access quality peer support services at any level of care, regardless of where they are in their recovery journey or funding source.