Ethics & Client Placement: Do you know where your patient went? (Intermediate: SUD/MH, Professionalism/Ethics/Business Practice)
This presentation provides the history of ethics in marketing within the behavioral healthcare space, including challenges, successes, examples, and current trends. Those participating will be challenged within their behavioral healthcare space to be preventative and aware of unethical behaviors, despite their position, credentials, or licensure. Using role play and group discussion, individuals will be able to personally identify how the use of unethical marketing tactics puts those we serve in danger, going against the most valued cornerstone of ethics: cause no harm.
Training Objectives:
Ability to identify appropriate and ethically sound marketing basics, to differentiate between what is "right" and "wrong."
Awareness of potential implications for someone working within the behavioral healthcare space, if association exist with unethical behavior.
Next steps for prevention, awareness, and reporting; being part of the solution and not the problem.
Conceptualize the connection between ethical practices for client placement and implications for certified individual.
Be able to have a deep, profound understanding of detrimental clinical implications for both clinicians and clients when utilizing unethically marketed services.
Speakers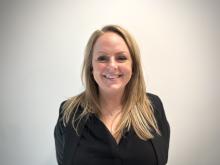 Samantha Osterlof, MS, CRS, CFRS
Samantha holds a Bachelor's Degree from Elizabethtown College and a Graduate Degree from Saint Joseph's University with a major in Criminal Justice and an emphasis in Behavior Management. Samantha has held a plethora of different positions within the behavioral healthcare space including, Behavioral Health Technician, Co-facilitator of Family Programming, Counselor Assistant, Aftercare Coordination and various Business Development positions. Samantha credits her knowledge not just on her educational accolades, but on being provided opportunities to grow her skillset through all levels of the behavioral healthcare field. Samantha is also a Certified Recovery Specialist (CRS) and a Certified Family Recovery Specialist (CFRS) through the Pennsylvania Certification Board. Samantha has a passion for teaching and training and has held various adjunct teaching positions. In her spare time, Samantha enjoys spending time with her husband, two children, and her beloved cats!